Throughout the summer months of 2016 I worked alongside site managers of TowersStreet, a theme park guide and community to launch a new digital identity for their online site and social media platforms, including a rolling stock of adaptable designs to suit various seasons throughout the theme park year. Ideas were formulated on paper and a series of different styles and themes were considered before settling on a heritage design that reflects the brand.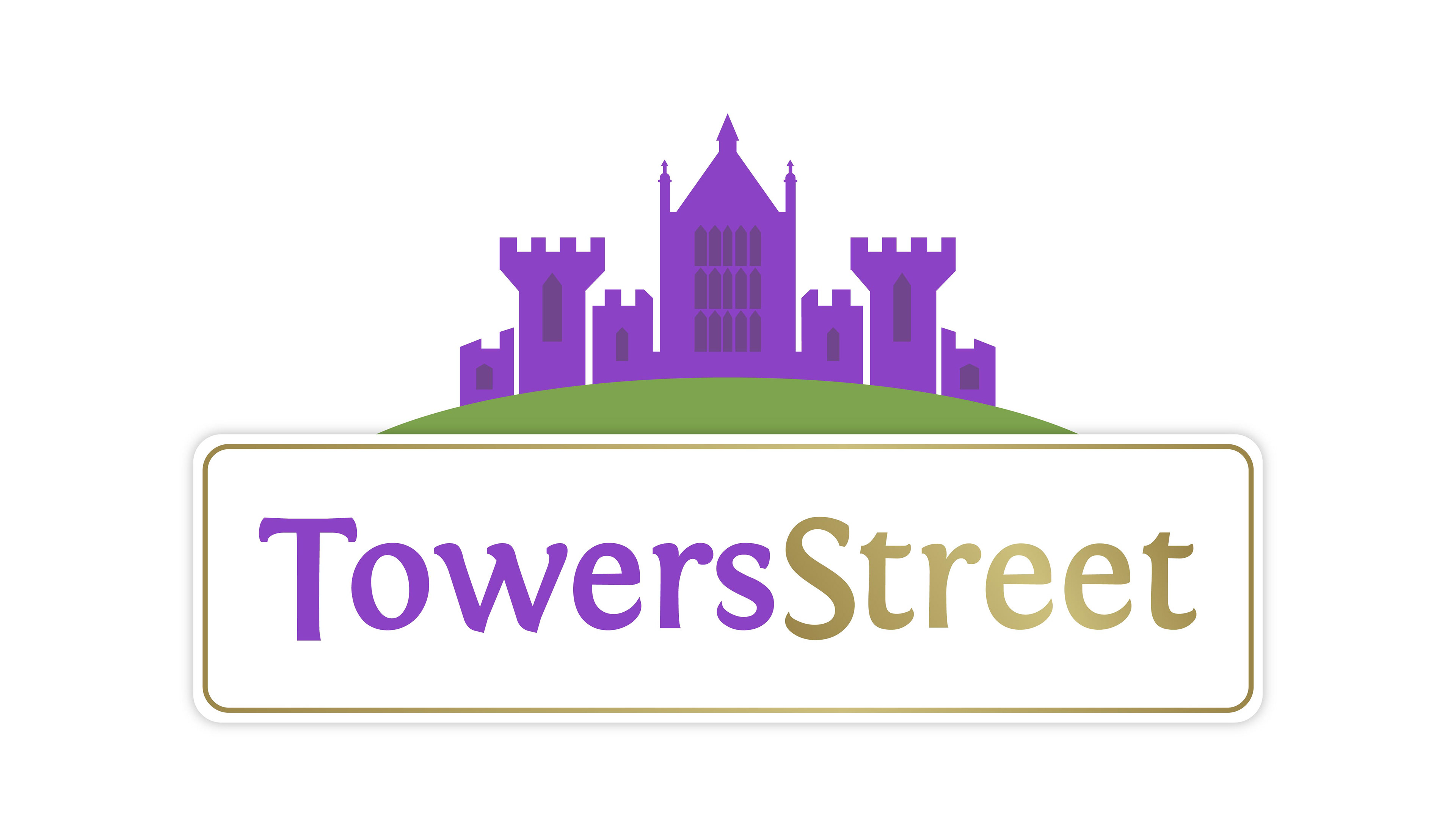 It was important throughout the design process to create an individual identity for TowersStreet that met their needs whilst maintaining a strong brand presence across all social platforms. It was established that both a main logo and a simplified social media icon should be created, both lending themselves to different applications. At this stage the discussion of colour ways come about through wanting to choose colours that were both inspired by the theme park the site is based around and also wanting to differentiate themselves from existing theme park sites.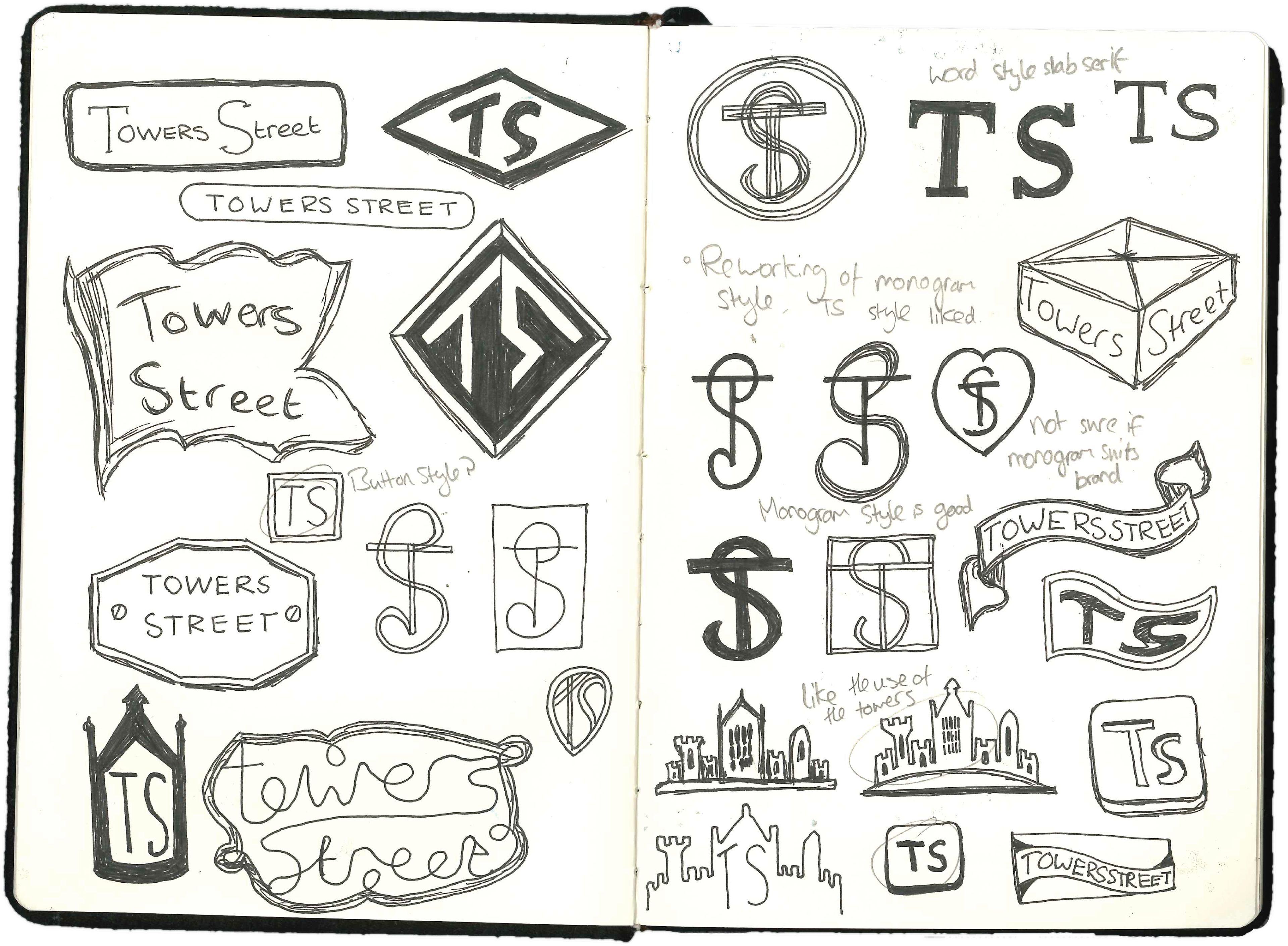 Alongside the development of new branding for the site it was important that this new look was reflected throughout the rest of the TowersStreet site. Sections of the website utilise a metro block design style whereby elements are arranged into a grid structure. The opportunity was taken to update these features inline with the new design language that would be implemented gradually across the TowersStreet portfolio of articles and pages online.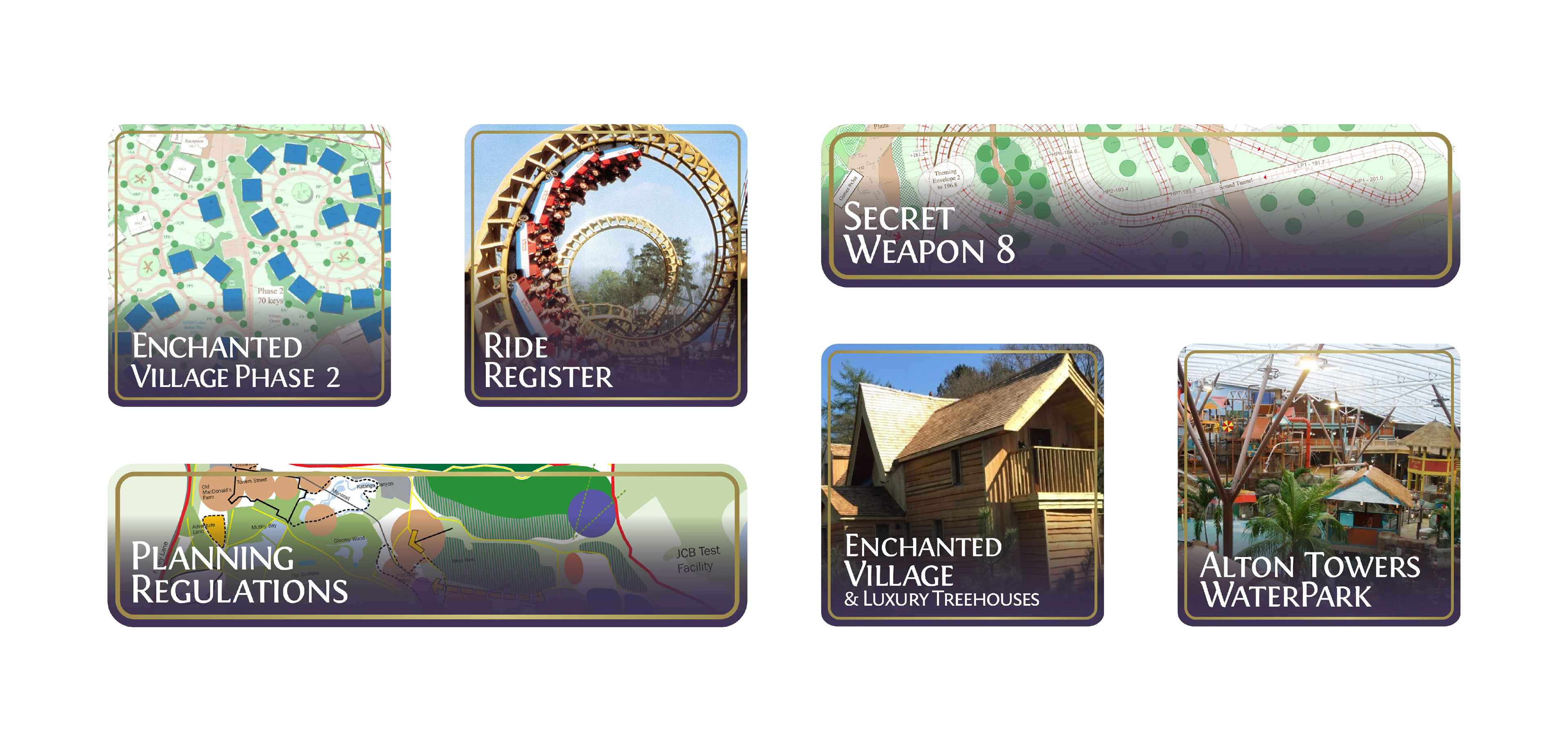 Halloween is a major event in the theme park industry and for TowersStreet this was the perfect opportunity to push their brand further through a seasonal revamp of their imagery to something a little spookier. I produced a variant of the branding that featuring midnight colouring, shape and format changes, alongside a more brooding tone overall. This was in consideration of elements that would not be changed during this time such as the basic structure and styling of their forum page and also social media elements that would adapt to the Halloween styling.
Below shows the four final designs for the main TowersStreet logo graphic, the purple and gold colour scheme combined with minimal elements and typography choice promote a strong trustworthy website that reflects it's established ethos. Seasonal variants tie in well to the TowersStreet graphics but include extra elements and touches to promote that season.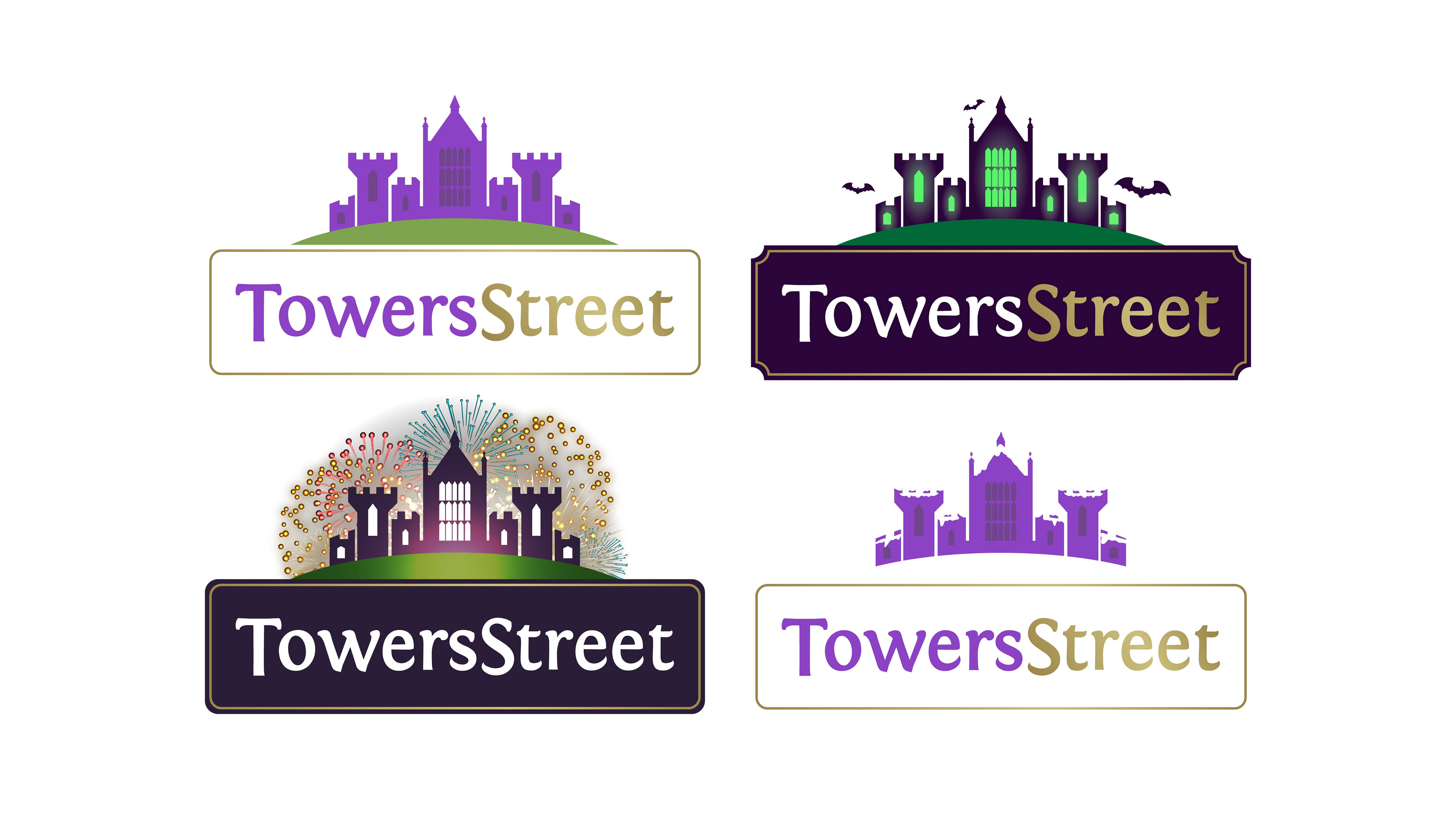 Below shows the most recent seasonal representation of the TowersStreet logo reflecting the launch of Alton Towers Resort's new Wicker Man attraction. The brief was to recreate the logo with a more natural style, using the elements of fire, wood and dirt throughout to create a darker variant.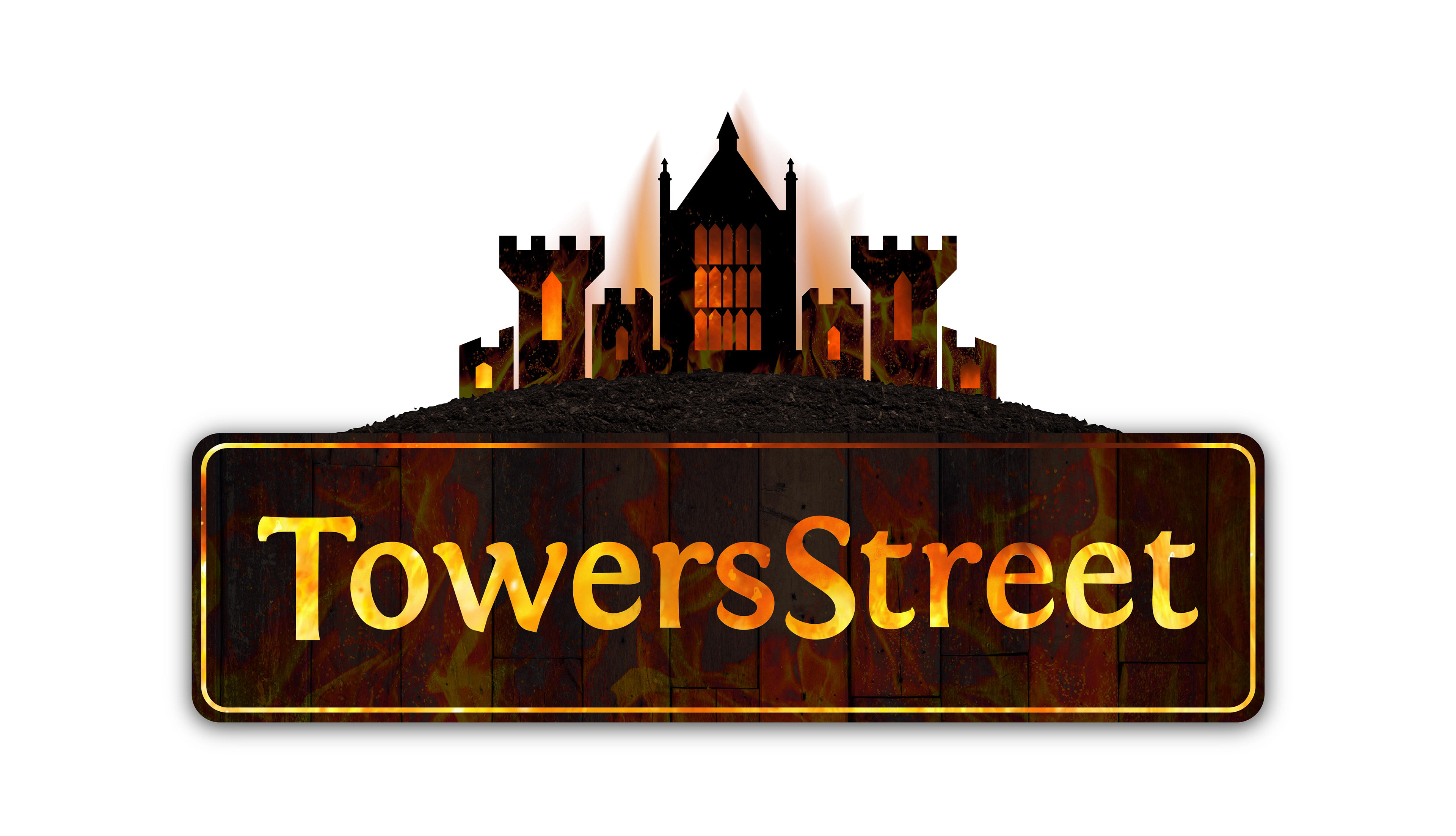 "It was a pleasure to work with Ryan in developing our new identity. We were given plenty of ideas and options to explore, along with plenty of opportunity to input our own ideas too. Nothing seemed to be an issue, and we're incredibly pleased with the end results."
Craig - TowersStreet Administrator

Thank you for viewing this project!