YCN Award Winning Brief for Artisan Drinks Company
The brief was to create an outstanding brand campaign to drive sales for the premium range of Artisan Drinks within the best bars, hotels and restaurants for both the UK and Australia.
Artisan Drinks Co was founded by three gentleman; one a cocktail mixologist named Mikey, an artist named Alan and the other an entrepreneur called Steve. This eclectic mix allowed the Artisan Drinks Co product the blossom with unique flavours and style.
Highlighting each characters individuality and personality felt crucial to this campaign. Giving each character a strapline brought them to life and makes them relatable with both an Australian and UK audience. The call to action #NaturallyArtisan has multifaceted approach as it informs the audience of the natural ingredients in the product but also that Artisan Drinks is naturally the first drink the consumer would choose.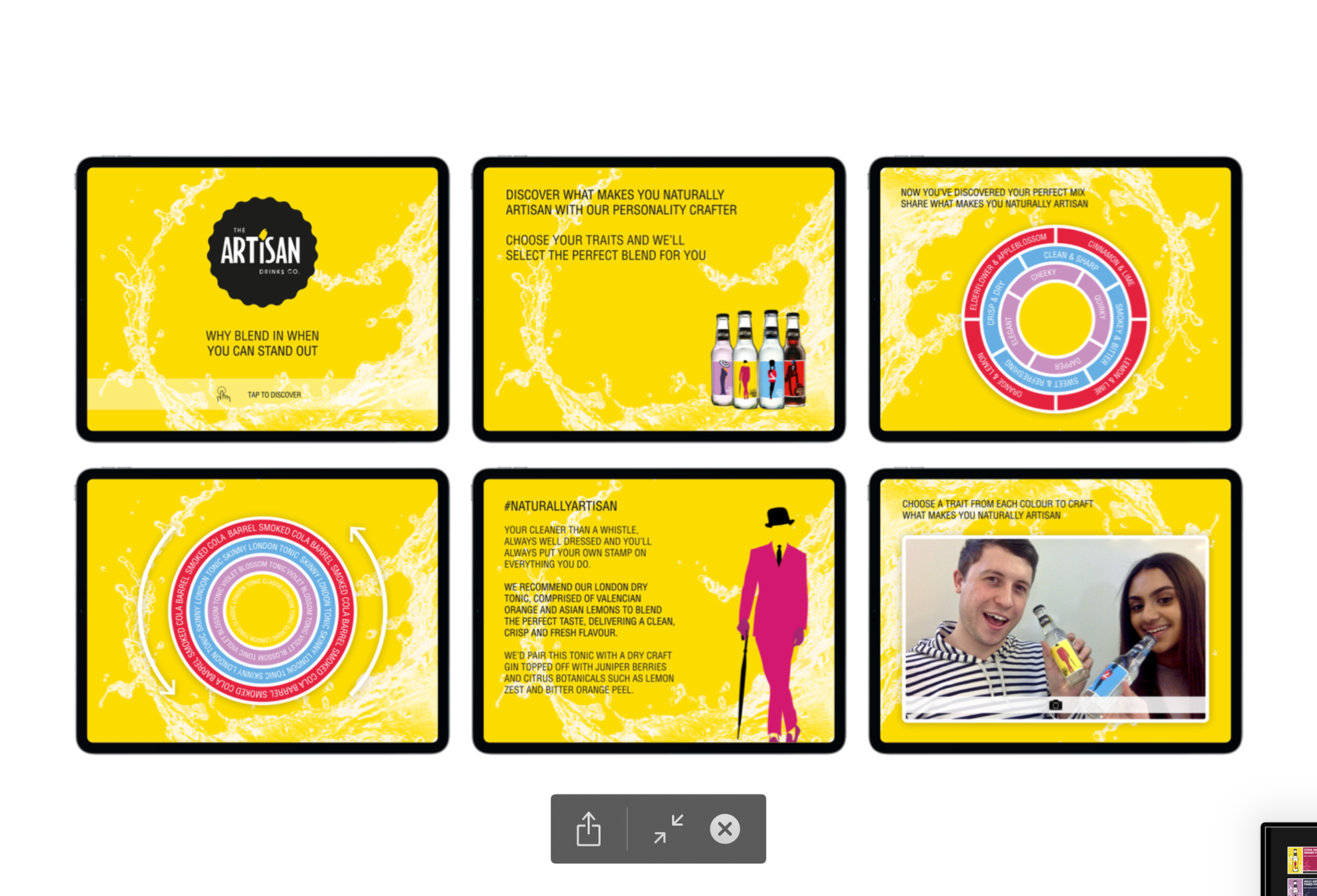 In kiosk locations, tablet displays are used to allow visitors to answer a quick fire question system that will help to discover the perfect blend of Artisan mixer and which spirit to pair it with. A photo opportunity is available to promote the brand and encourage organic marketing through social media. 
A series of billboards were designed to promote the individuality of the brand, through the unique nature of each variety of flavours. Using a strong call to action and punchy copywriting, the billboards have impact and stand out.
It was important to consider other applications of the branding in a launch campaign, these banners were created to be used through websites and social media through typical web banner applications.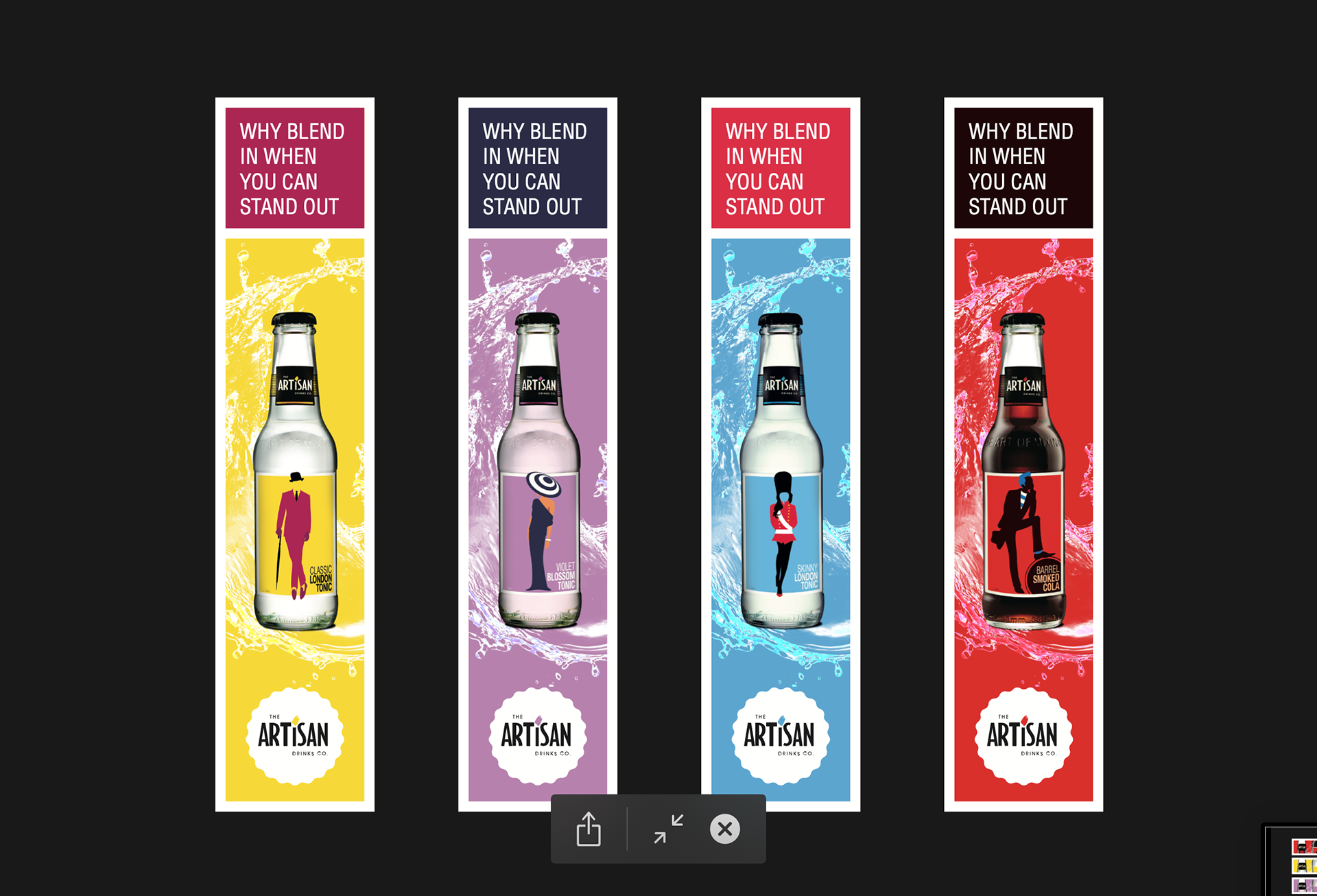 This project won a YCN Award and was featured on billboards in London as part of a test launch campaign for Artisan Drinks Company as shown below, featuring myself and project partner; Laura Edwards.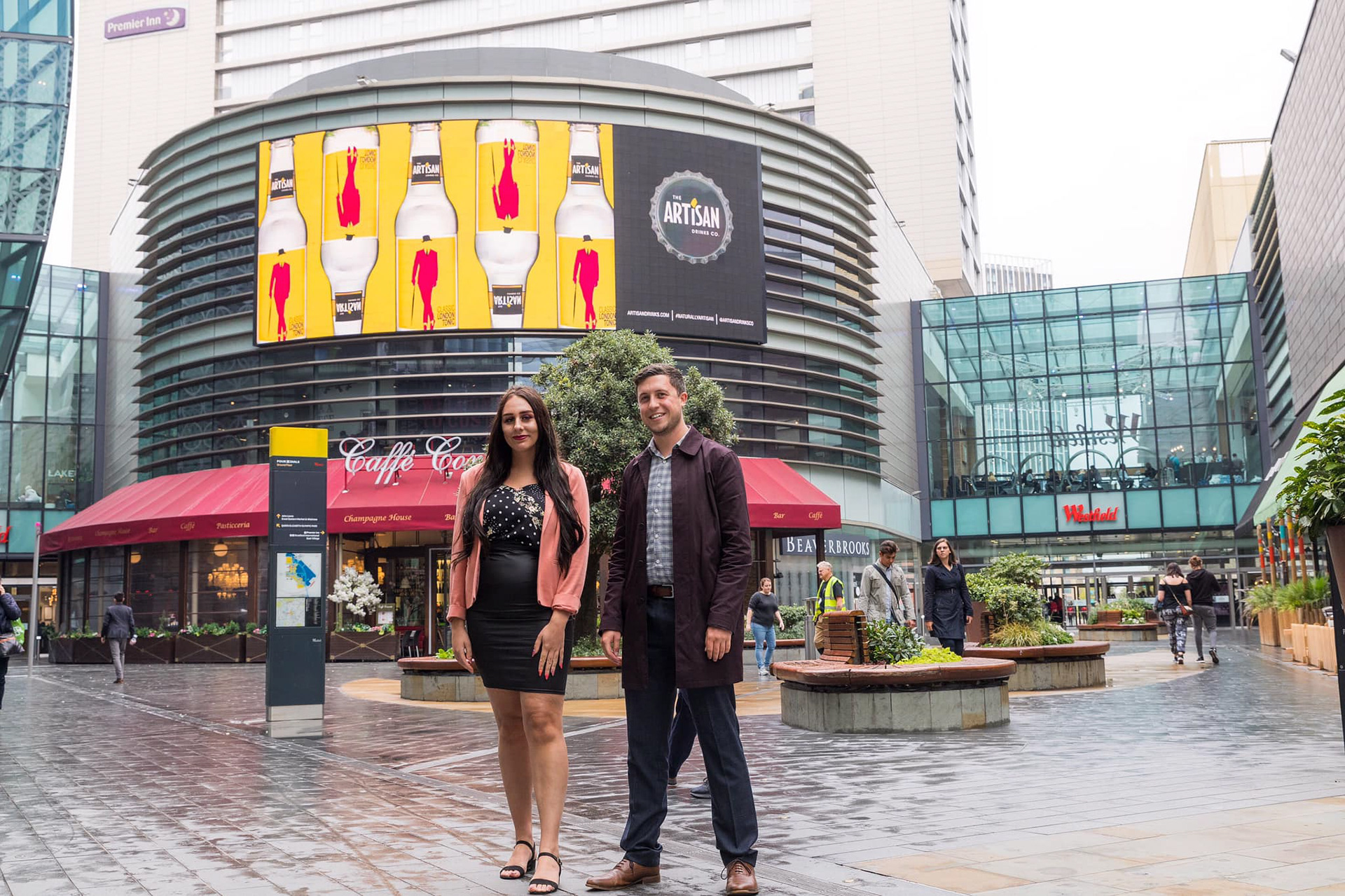 More information on this YCN Award Winning brief can be found at: